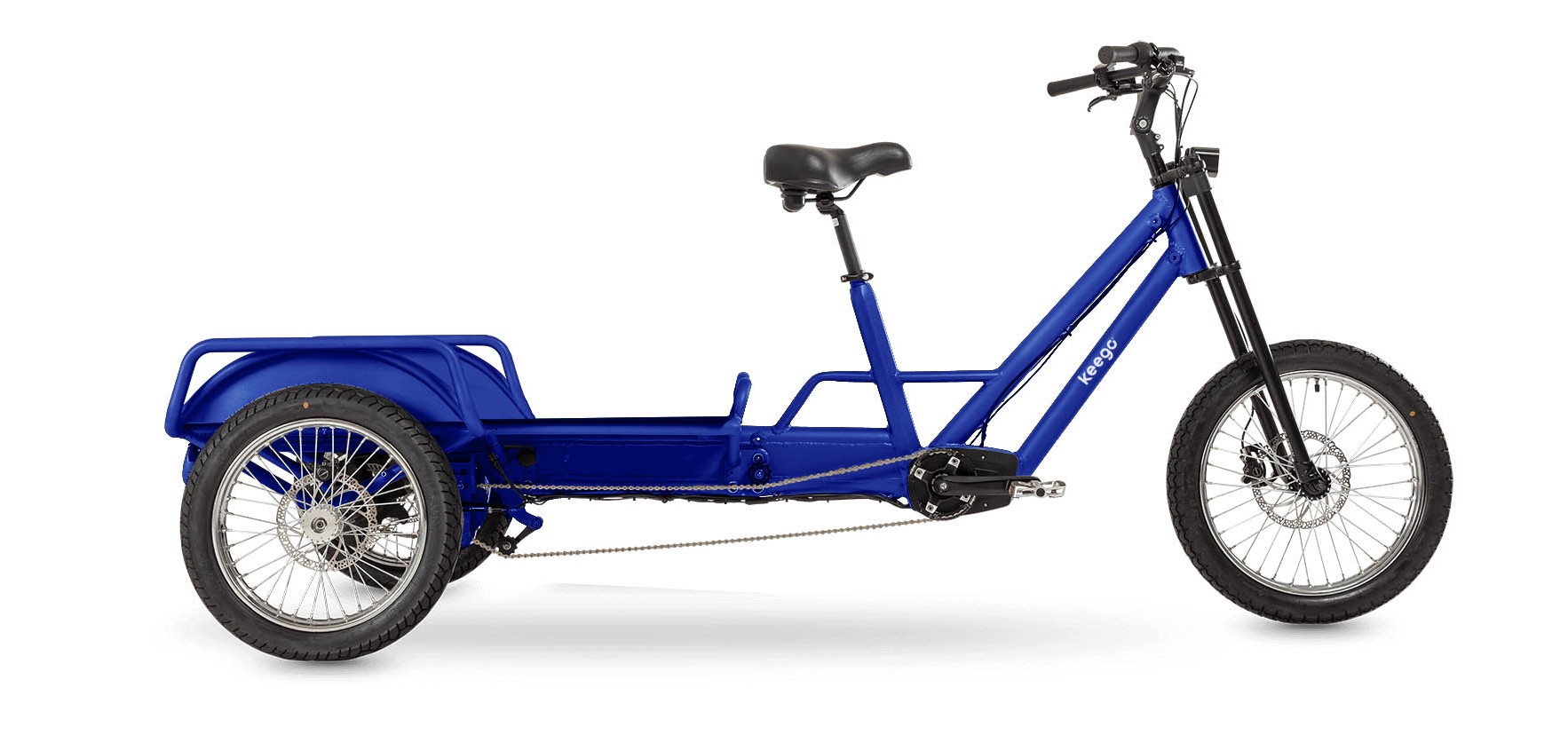 Reliable E-trike For Heavy Task Deliveries
The Keego CARGO Delivery E-trike is a reliable and green choice, designed specifically for heavy deliveries. 
CARGO is an eco-friendly solution for reducing usage of emission-exhausting vehicles that transport cargoes around 200 kilograms. With top speed of 25 Km/h and the load capacity of 200 kilograms, CARGO ensure heavy delivery solid and efficient. Keego offers a selection of baskets as well as hard and soft cargo boxes that can be mounted on the racks depending on your needs.
It can legally drive and park everywhere a bicycle can and is easy to park and load/unload the e-trike even when it is heavy with cargo.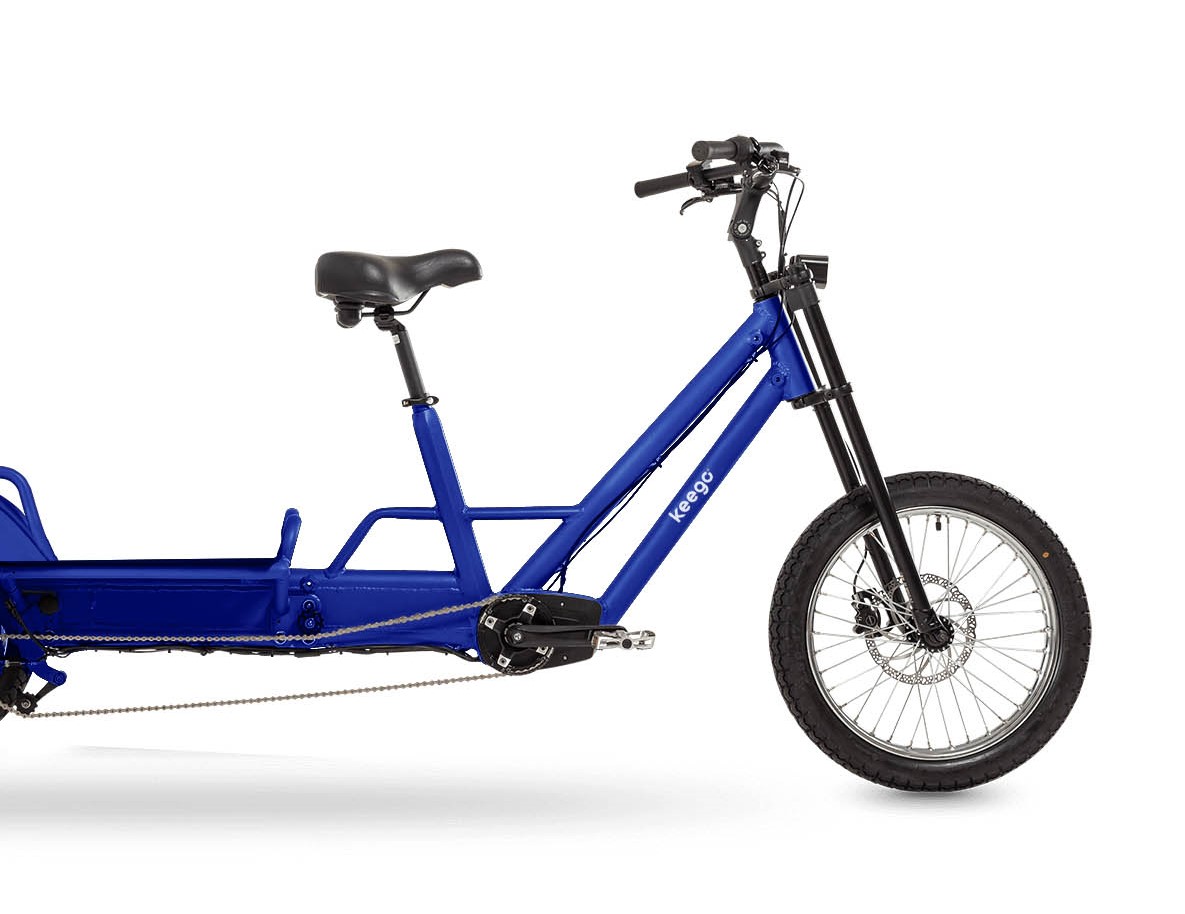 The Keego CARGO Delivery E-trike has a built-in IoT Module that continuously sends information to the driver's APP and Fleet Manager portal. The modules are safely integrated in the frame where they can't be stolen and are protected from damage.
The module uses the latest mobile communication for fast and reliable data transmission.
Together with Keego's Driver's APP and the Fleet Manager Portal, our complete solution makes it easy to upgrade, grow or start a delivery company.
CARGO is a trust-worthy and safe partner for delivery. The total load capacity is up to 200 Kg and the top speed is 25 Km/h. Keego offers a number of baskets and cargo boxes, both hard and soft, that can be mounted on the racks. The ebike also has a display that shows riding data.
We understand the value of branding. Inquire about getting your Keego bikes and cargo boxes in your corporate colors. With your logo, slogan and contact information, each bike will be strong advertising. Depending on your requirements, minimum order quantities apply.
The Mid-Drive Motor 250W motor gives you a top speed of 25Km/h with balance of a low and middle center of gravity. This helps you get yourself and your cargo from a to b stably and comfortably!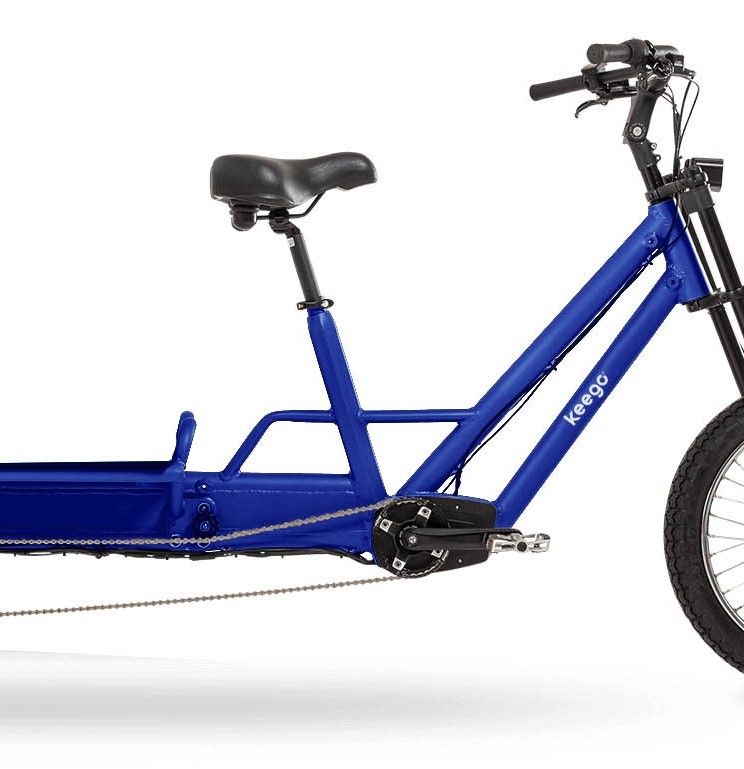 Mid-Drive Motor
36V 250W
Brushless Motor
Battery
Carrier battery with 40 cells, 36 V / 504 Wh
Rear-rack battery with 50 cells, 36 V / 522 Wh
Charger
Battery can be charged on or off the bike
Frame
Aluminum, splitable
Display
Shows time, travel, speed, and battery status and more
Gears
Sturmey Archer 3-speed hub gear
Handlebars
Aluminum alloy
Brakes
Front and rear disc brakes
Wheels
Front: Steel rims 17″
Rear: Steel rims 14″
Cargo Racks
Back rack holds 200 Kg
Fits EURO 1 pallet
Lights
Front light Sate lite 40Lux
Back light double Sate lite with rear reflector