Customer Portal
Access to Documentation
Login to Access Product Information
Keego Provides A Complete Solution
Fleet Manager collects information from the IoT modules mounted in each Keego Delivery Ebike and makes it available for easy viewing and analyzing.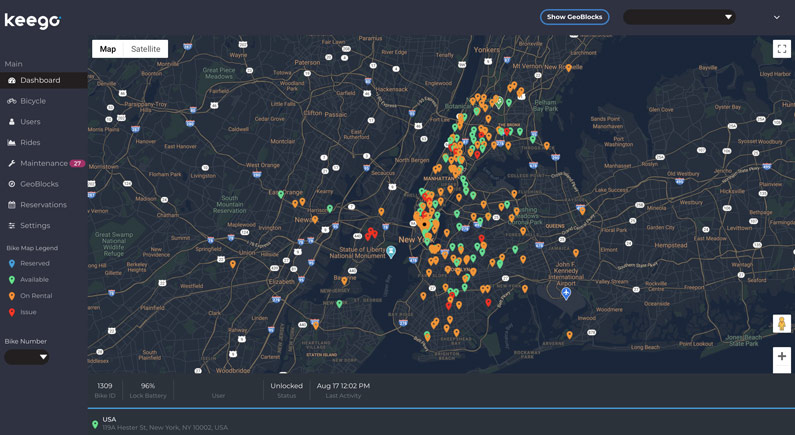 Know where they are!
Use our online Fleet Manager Portal to track and manage all the ebikes in your fleet.
Track the location for each ebike in your fleet to for example see who would be the best located to handle a pick-up. Read the data from each ebike – speed, odometer, and battery power – and analyze the performance of your drivers.