Interlocking Partnerships
Great Friends In The Industry
No man is an island. The same is true for any company. Keego is proud to partner with some of the e-bike industry's best companies. Together we are able to deliver market-leading products to our customers.
Accelerated Systems Inc.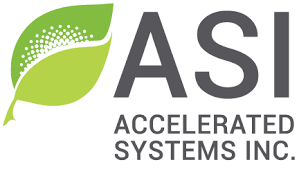 Accelerated Systems Inc (ASI) is a global provider and manufacturer of end-to-end, fully integrated electric motor products, systems and custom solutions. ASI manufactures motors, controllers and custom-software for e-transportation including scooters, bikes, all-task utility vehicles and outdoor power equipment. Working as a full-solution partner, our in-house capabilities cover all facets of electrification including motor design, product development and manufacturing, software testing, and support.
Nidec Corporation

Nidec Corporation is a global enterprise comprised of approximately 230 subsidiaries/affiliates including Nidec Motor Corporation. Nidec is the world's No.1 comprehensive motor manufacturer handling "everything that spins and moves"​, miniature to gigantic. Aspiring to achieve still higher growth and greater market share, each group company is enhancing its technical capabilities and competitive edge.