Having a great relationship with the government is crucial for any business and it certainly get's much easier when they are as nice, helpful and efficient as the Ministry of Economic Affairs InvesTaiwan team.
InvesTaiwan is tasked with encouraging and helping foreign investments into Taiwan and Keego is very grateful for their assistance as we are ramping up the manufacturing, product development and sales of our delivery ebikes. Thanks to their introductions, on March 24, Keego had the chance to speak at the Sustainable City Forum in Taoyuan in front of Mayor Wen-Tsan Cheng and many dignitaries from the Smart City Summit & Expo.
As a small thanks, Keego's Elias Ek delivered some of his home-made signature cinnamon buns. As a Swede, he takes his cinnamon buns very serious. They even have an official holiday to celebrate the Kanelbulle as they call it.
InvesTaiwan's Iris Yu and Ivy Cheng led by Division Chief William Tang dug into the sweet delights and expressed the wish to learn how to make cinnamon buns by themselves. A class will be arranged!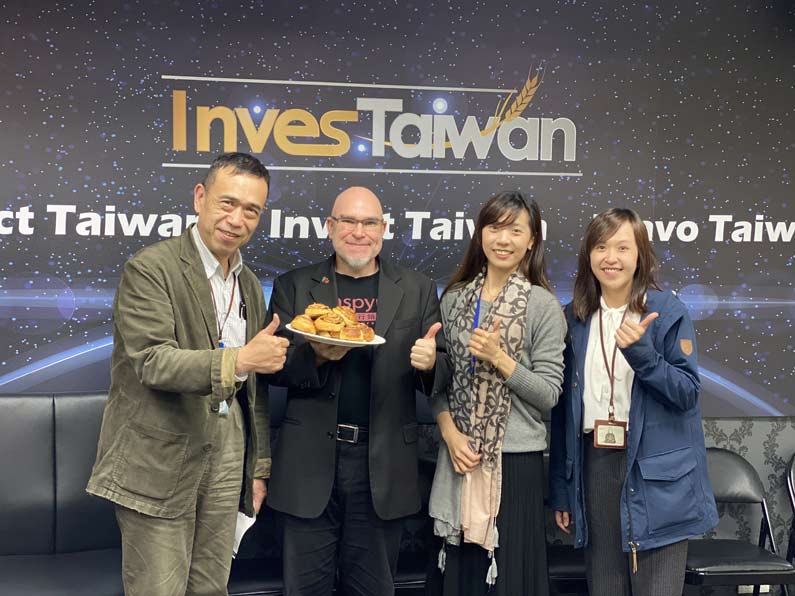 As Taiwan is increasing the efforts to promote greener modes of transportation, Keego wants to be an active partner to the government. Our delivery ebikes are perfect for the dense Taiwanese city centers where residents are increasingly concerned with air quality and noise related to the growing number of last mile deliveries.