With new e-mobility solutions flooding the market in 2023, we take a look at the top 10 e-bikes to help commuters ditch the car this spring
Spring is in the air, which means people will be ditching the cars and getting out and about on their bikes. But with the new push for e-mobility solutions, and finding alternatives to driving petrol and diesel vehicles, many consumers are looking to electric bikes to help them with their daily commute.
With so many companies and models to choose from, we look at the top 10 e-bikes on the market right now.
10. Cowboy.com
Lorded by The Independent as the best e-bike they've tested, the Cowboy 4 is definitely a frontrunner in the market. Their fully powered intuitively powered bikes make riding a breeze, with smart technology that adapts the power to the environment making it easy to tackle any terrain.
With additional features like a removable battery, smartphone "cockpit" that allows you to use a map while riding, plus lights and an iphone charger built into the frame, this streamlined e-bike is a commuter's dream.
9. Lyft
Shared e-bikes have been hitting cities all over the world, with companies like Lyft, the famous ride-hailing service, helping to provide the public with this great service. As David Foster, Head of Transit, Bikes and Scooters at Lyft puts it, the company aims to "make the world's best shared ebike with a beautiful modern design, industry leading safety technology, and a low carbon footprint".
With millions of users and counting, shared e-mobility solutions are a great way for customers to trial alternative modes of transport. If you're not sure if you're ready to take the plunge into your own e-bike, this is a great test to see how you can fit cycling into your daily life.
8. Keego Mobility
E-mobility isn't only for personal use, companies are jumping on the bandwagon, making micro-mobility a staple of city life. Taipei based Keego Mobility designs bikes specifically for the delivery sector to help provide low carbon solutions to last-mile logistics.
Utilising IoT capabilities to help keep delivery drivers connected and on-time is exactly the jolt of innovation the world needs to keep on track with global decarbonisation efforts. If you're a business owner looking to take your delivery operations to the next level, Keego Mobility has the goods.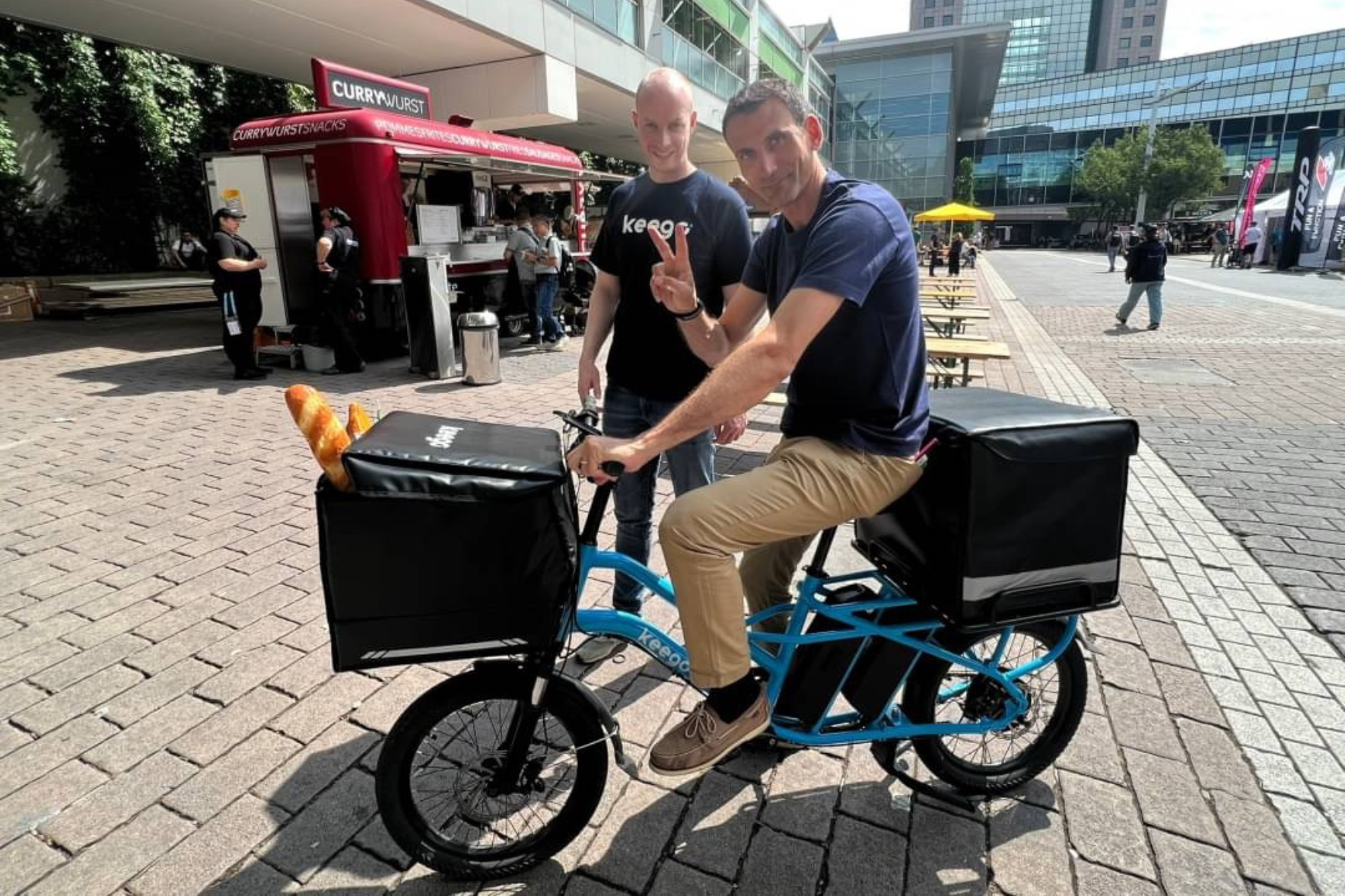 7. Rad Power Bikes
As the largest e-bike brand in North America, Rad Power Bikes is a force to be reckoned with. Selling directly to customers helps to keep these exceptional e-bikes affordable, making the switch easier for the average consumer.
With their market leading Mobile Service, which takes customers through their entire journey from assembly and delivery to maintenance, Rad Power Bikes are a full service company that helps ease e-bike use into daily life.
Rad Power Bikes have a huge selection to suit every need from everyday commuting to mountain biking and excursions. If you're serious about cycling, this might be the brand for you.
6. Volt
Designed and manufactured in the UK, Volt encourages healthier transport choices for both people and the planet, with an aim to move as many people away from internal combustion engine vehicles as possible.
The brand is all about active transport, so if you're aiming to get fit, as well as adopting a greener lifestyle then Volt might be the e-bike for you. Their range includes all types of models, such as folding, hybrid, commuting and mountain bikes. With a two year warranty included in the sale, they're a low risk, high reward investment.
5. GoCycle
Designed by former McLaren engineer, Richard Thorpe, the GoCycle is the perfect inner-city folding e-bike. With its distinctive racing shape and cable-free design this is one of the most recognisable bikes on the market.
Pulling from the automotive industry, this e-bike packs a wallop due to its fully integrated battery and motor helping cyclists to race up every hill and treat any city like the Baku Street Circuit. The bike is designed with portability in mind, neatly folding with all the oily parts hidden away so there is no mess to disturb your daily commute.
4. Raleigh
Being one of the oldest bike brands in the world, many know Raleigh for being the Tour-de-France bike of choice. Now this retro pioneer is moving into the world of electric bikes with their extensive range to suit any and all cycling needs.
Leaning into their ostentatious designs, Raleigh e-bikes are a status symbol without the price-tag. As creators of Tour-worthy bikes, Raleigh is great for both commuters as well as those looking for a long distance excursion, through their hybrid models.
If you're looking for a touch of class and glamour, the Raleigh e-bikes are a great choice.
3. Trek
A global brand with a great range of urban friendly models, Trek leads the pack when it comes to commuting bikes and is one of the most popular utility bikes on the market. Though the bikes are more expensive than others on the market, if you're really serious about ditching the car for a more carbon conscious mode of transport, it's worth the investment.
With powerful bosch components lending Trek e-bikes their speed, they are also designed to deliver a more comfortable riding solution for urban areas.
2. Brompton
One of the more expensive brands on this list, Brompton, which is best known for its folding e-bikes has been delivering superior biking performance for almost 50 years. A London staple, these bikes carry a level of dignity and quality that, despite only having one e-bike in their range, make them a strong competitor in the market.
With city travel in mind, the folding bike makes commuting simple, allowing it to be easily stowed away on trains, trams, taxis or other modes of transport that puts you elbow to elbow with other travellers. For a stylish and frictionless commute, Brompton is the answer.
1. Aventon
Lastly there is the e-bike from Aventon, which represents the value end of the market. Easily competing with legacy brands for affordability and efficiency. Each model comes in a range of frame sizes that make the bikes adaptable to all types of people, making this brand a great choice for the whole family.
Aventon has made disrupting the industry a staple of their brand, the once small company has been scaling its e-bike range to meet the needs of its rapidly growing fanbase. With their lightweight and powerful every purpose bikes, its understandable by Aventon is so popular.