According to Lumina Intelligence, the food and grocery delivery industry in the UK grew in 2020 to reach £11.4 billion – double its 2015 market value. If we take a look at the top 3 brands by website monthly views, Justeat.co.uk dominates the market, while its competitors deliveroo.co.uk and ubereats.com have fallen behind.
What makes Just Eat lead the UK food delivery market? Seeing the industry scale in 2020 -2021 and its strategy might help find the clue.
Speed is everything
In the middle of 2020, Sainsbury, UK's second largest chain of supermarkets, took an important step: dramatically expanding its rapid e-bike delivery service, giving millions of households access to their One-Hour Delivery.
With a large fleet of ebikes and expansion to 20 cities with 50 stores, Sainsbury aimed to increase its delivery capacity by 400%, pushing forward with its ambitions to reach 600,000 weekly delivery slots.
2021 brought a whole new era, with newcomers like Getir, Weezy, Zapp, and Dija changing the scene of grocery delivery. The promise of Under-10-Minutes Delivery has aggressively grown in the UK.
According to the Office for National Statistics, online grocery sales have doubled after the launch of such fast grocery deliveries. 
Faster deliveries means happier customers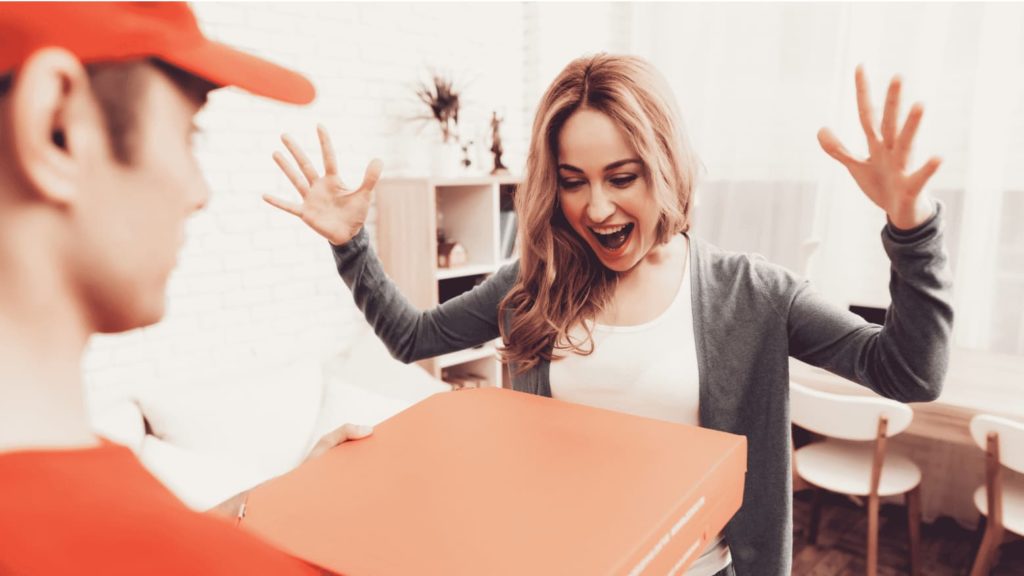 As the trend of quick delivery commerce grows, Just Eat has led the role of hot food delivery to grow orders in Q1 by 79% to 200 Million in 2021. Their key innovation is the use of ebikes.
In the UK, vans, cars and bikes are often used for deliveries, but thanks to gridlocked streets, they are not getting around any faster than ebikes. As they are smaller and more suitable for delivering food and smaller items, ebikes consume just 4% of the energy getting around as vans. Vans also clogs up the street and contributes even more to the gridlock.
A calculation from Pedal Me has shown its fleet of ebikes average a moving speed in central London over 3 kilometers per hour (kph) faster than motor vehicles such as cars and vans. They also write that the ebike fleet is easier to park and less likely to get parking fines. 
According to Moves, the average pace of a bicycle is 16-28 kph, while an ebike can reach up to 35 kph, 46% faster. If a trip takes 26 minutes, you could save up to 12 minutes and complete more deliveries using an ebike, not to mention the driver would not be as tired and sweaty. The speed enables couriers to deliver fresher food, a key driver of customer satisfaction. 
"We want to build a sustainable future for food delivery, and are committed to doing our bit to help keep carbon emissions to a minimum, as well as providing an efficient customer experience from order to delivery. E-Vehicles are an integral part of the Scoober model." a Just Eat Takeaway spokesperson said.
Eco-friendly is a customer darling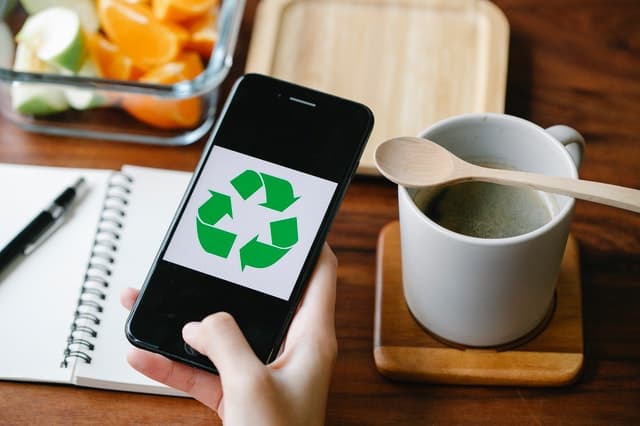 Just Eat's expanding marketing share in the UK shows that the future for the delivery industry is not only about speed but also environmental sustainability. While the industry has received a lot of criticism for its carbon emissions, ebikes allows Just Eat to keep decreasing its environmental impact.
In 2017, Just Eat achieved over 100 million miles driven in a year using mostly fossil fuel powered vehicles that cause noise and air pollution. Just Eat then entered into a partnership with ESKUTA to provide its drivers a discount to switch to electric scooters to decrease the harmful emissions.
Then in 2018, Just Eat launched the move to stop selling single-using plastic items such as plastic cutlery and straw. From their consumer survey, 74% of customers prefer to order without carbon-waste.
In the beginning of 2021, Just Eat started to provide couriers in London with ebikes, with more cities to follow. 
"As the market leader in online food delivery, we believe it is our responsibility to offer couriers a wide range of working options and benefits – and we want to ensure we're doing this in a sustainable way."  Andrew Kenny, Just Eat UK Managing Director said to Air Quality News.
Ebikes drives the future in food delivery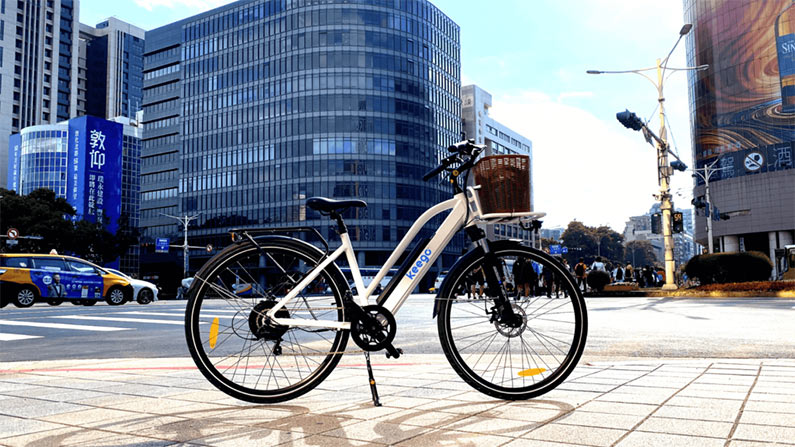 Ebikes can not only improve the customers' experience with faster deliveries and fresher food, it can also reduce pollution and emission. Just Eat's success in the UK tells the industry that ebikes are the future. 
A key to managing a fleet of ebikes is the total cost of ownership. 
Rule one is to purchase an ebike designed for deliveries. It will be sturdier and last longer than an ebike built for consumer use.
Next comes ebike fleet management. It is important to keep the fleet of ebikes running reliably and deliver as promised. Reliability decides if customers will trust the brand and keep ordering.
Keego Mobility offers a complete solution for delivery companies to be steady, green and profitable.
With purpose-built IoT-enabled delivery ebikes, a driver's APP and our Fleet Manager Portal, our system is the most complete for upgrading, growing or starting a delivery company.
Let's work together to build green transportation worldwide!