Have you ever felt hesitant to make a purchase? Though you're interested in a product, since you are not sure if the specifications of the product are real or match your expectation, you just can't make up your mind.
Buying tiny stuff is hard enough, not to mention large products.
What is the most important component of ebikes for delivery? The battery!
As a courier/delivery company, the battery range is one of the key features when choosing an ebike. According to a survey we did on Keego website visitors, the main reason why people are not satisfied with their ebike is the lack of battery range.
The proof is in the pudding so we chose to test it by ourselves using the simplest way possible – riding the bike until the battery ran out.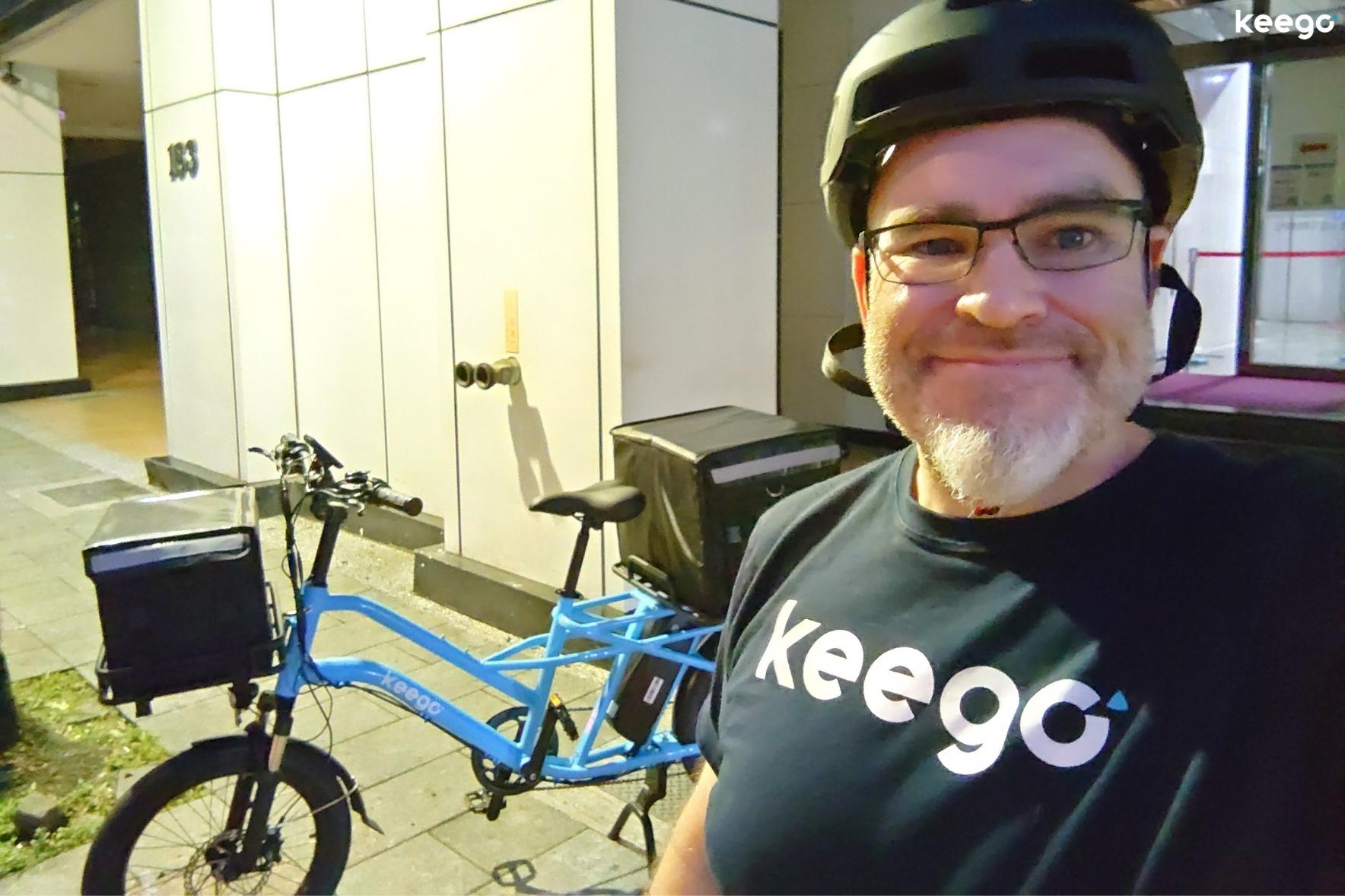 How do we test our ebike for delivery? We ride it!
On a beautiful Saturday morning, Elias, one of the founders of Keego, rode KG4 at the Riverside Park around Taipei with one 13Ah battery mounted on it. The range of the battery will change based on the environment, weather, and the weight of the rider and cargo. This time, we tested the KG4 on a sunny day with just some food, water and a spare battery in the rear box. Since it was out in the park, there was very little starting and stopping compared to riding in the city streets.
Check out the trip on the video: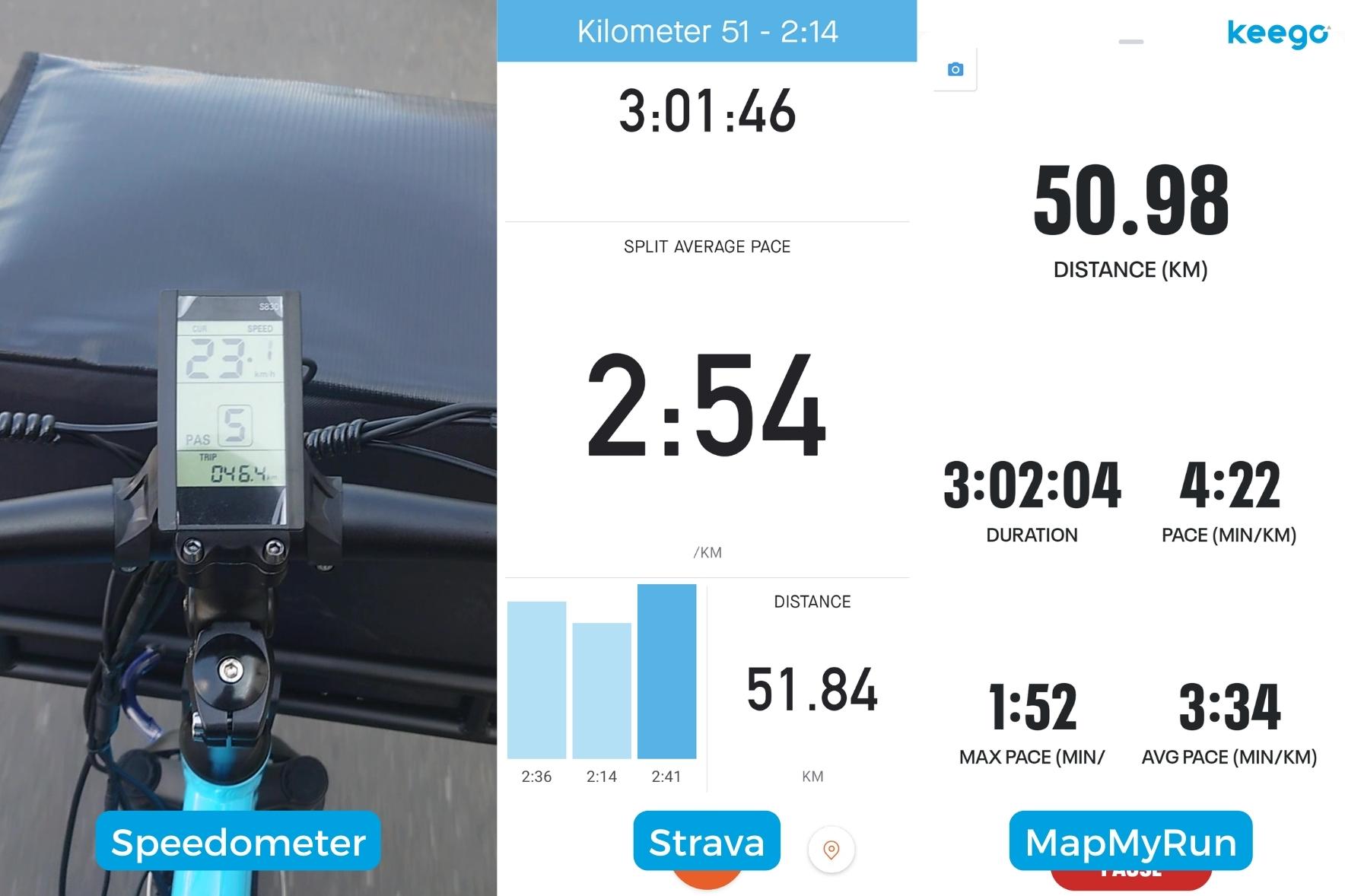 Choosing ebikes for delivery can benefit everyone
KG4 can be equipped with two batteries, which means that with two batteries it is able to ride up to 90-100 km. If you also pedal, it is possible to ride even further. For couriers, the pedals assist ebike not only saves their energy, but also decreases the pollution and noise, as well as saving on the cost of gas.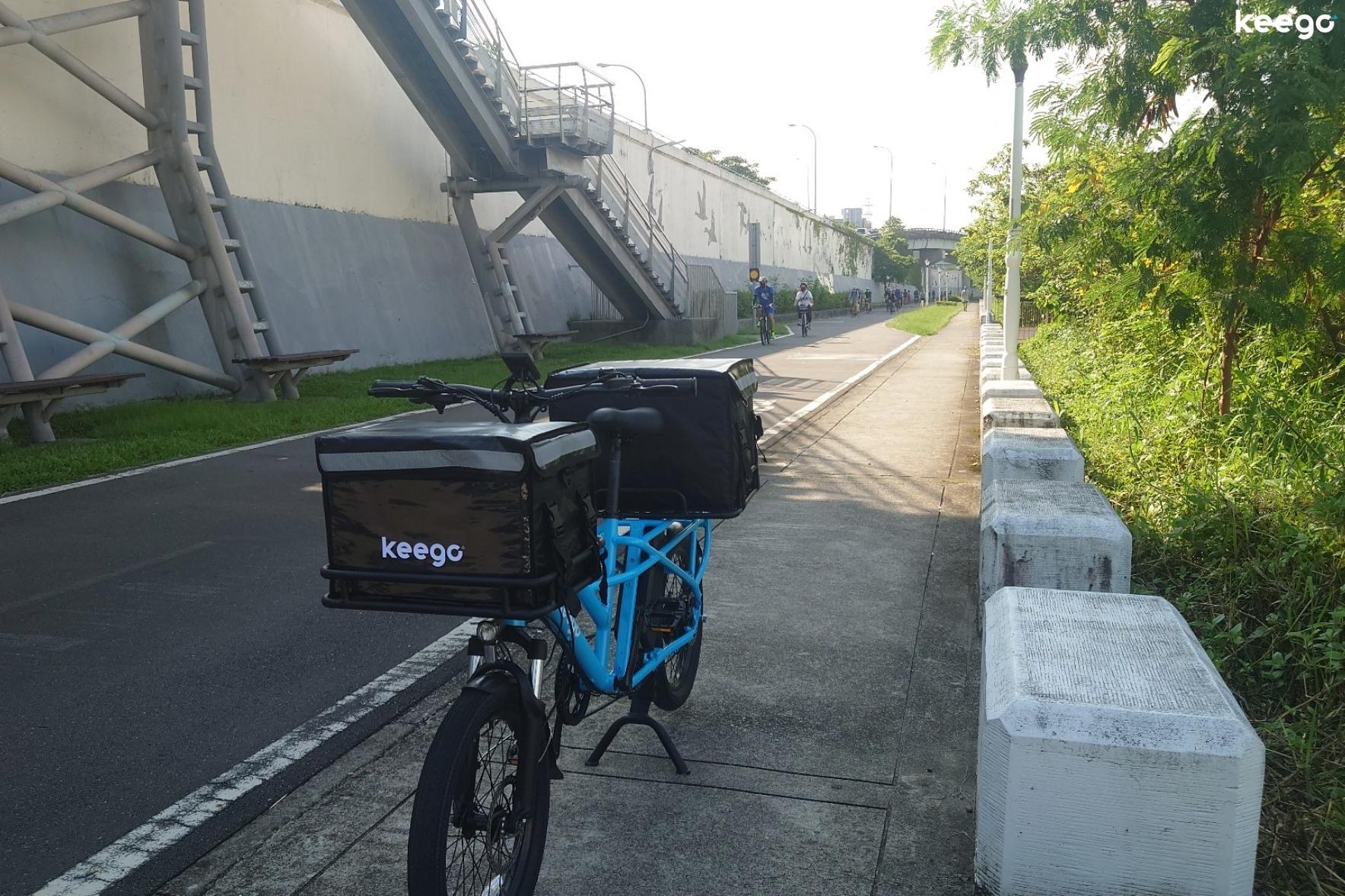 And if you also want to experience the convenience of KG4, feel free to contact us!